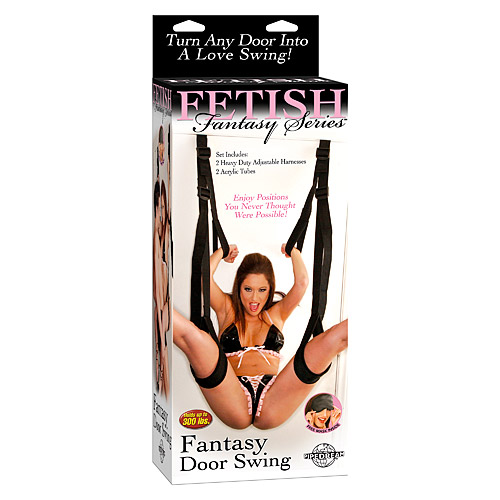 I recently purchased the Fetish Fantasy Series Door Swing from EdenFantasys and received it in the mail earlier this week. At first, I wasn't sure if our doors would hold up through using the swing, but I wanted to try it out anyways.
I am so glad I purchased it. I was absolutely impressed with it!
When we received it, I opened it up and was surprised that it also came a bonus black blindfold. I wasn't expecting that! My fiance hung it up on the bathroom door and hung off of it to see if it would hold the weight. The swing states it holds up to 300lbs.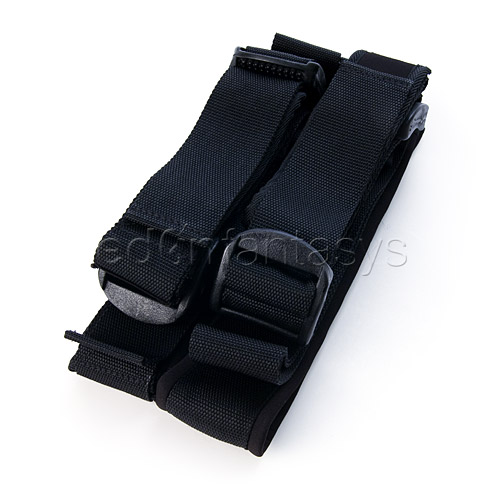 I really enjoyed it because we could achieve different positions much easier in the swing. The straps are adjustable also, so it will be a comfortable fit regardless of your size. My fiance even went into the swing (it was really fun)! I would highly recommend buying this product if you want to try something new and adventurous. Believe me when I say, our doors are not the sturdiest in our apartment, but they held up perfectly. This product is also great for travelling as it can be disassembled quickly and put back into it's box.
Another great thing about this swing is that you do not need to mount it to anything like a lot of the swings do require. This swing just locks onto the door with two acrylic tubes that are really strong. The price is excellent too.
I give this product a 5 Star rating. If you want to purchase this swing, or check out the other swings available at
EdenFantasys
, you can follow these links below:
The Fetish Fantasy Series Door Swing
Other Swings available at EdenFantasys
One last thing to tell you...
When you make a purchase at EdenFantasys, you will be able to choose a
free gift
with your purchase. Right now they have some neat things to choose from such as t-shirts, tote bags, wipes and lubricants. Also, if you use the code
SZE
during checkout,
you will receive 15% off your order
!